s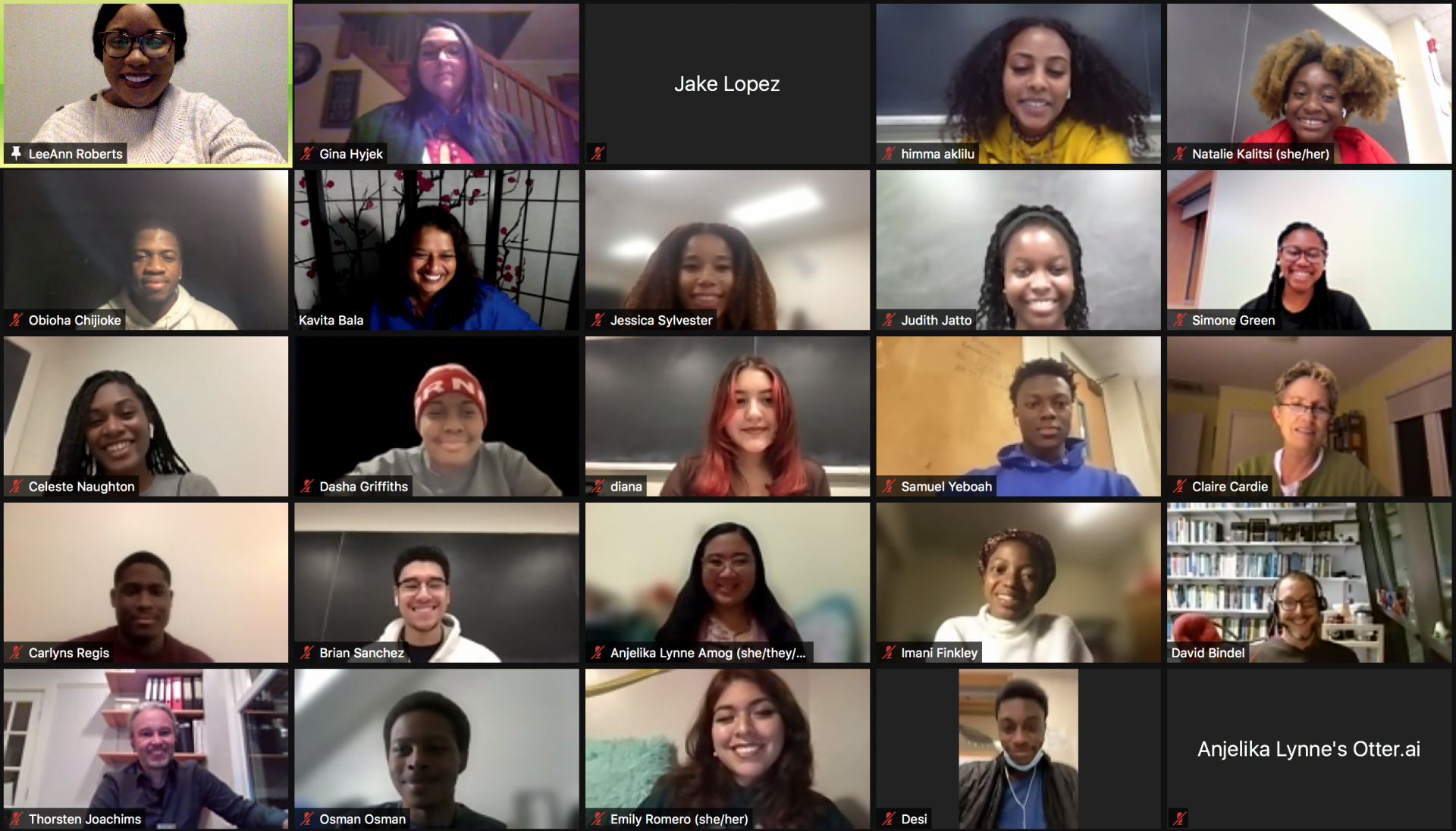 Student members of the Underrepresented Minorities in Computing (URMC) group recently attended a virtual "Dinner with the Deans" event where they talked with leadership in the Cornell Ann S. Bowers College of Computing and Information Science.
Hosted by the Cornell Bowers CIS Office of Diversity, Equity, and Inclusion, the "Dinner with the Deans" series provides undergraduates, master professionals, and doctoral students an opportunity to engage with and learn from college leadership and occurs regularly throughout the academic year.
"Giving students an opportunity to hear directly from mentors about their individual academic and professional journeys inspires, encourages, and validates student's commitment to degree completion and post-graduation goals," said Dr. LeeAnn Roberts, Director for the Office of Diversity, Equity, and Inclusion at Cornell Bowers CIS.
In addition to talking about their own journeys, Kavita Bala, Dean, David Bindel, Associate Dean for Diversity, Equity, and Inclusion, Claire Cardie, Associate Dean for Education, and Thorsten Joachims, Associate Dean for Research, answered questions and offered guidance on the students' academic and career aspirations.