Through our unique structure for collaboration, CIS values differences and recognizes that multiple perspectives enhance creativity. 
From CIS Dean Greg Morrisett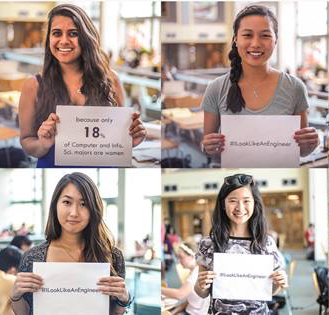 The digital age transcends boundaries. For example, the Internet connects us regardless of geography, and new technologies such as machine learning make it possible to communicate regardless of language. When Ezra Cornell proclaimed "any person, any study," he surely meant to include students from around the world, and, as a direct result, the entire campus, but particularly CIS, is blessed to have such diversity. Almost 15% of our undergraduates and more than two-thirds of our graduate students (69%) come from overseas. We admit them because they are brilliant, eager to learn, and because their diversity of culture and experience strengthens us all. We need this (and other kinds) of diversity to tackle hard societal problems and to take full advantage of the opportunities computing and information science offers.
In 1999 Computing and Information Science (CIS) was created to respond to the educational and scientific challenges of the information age. True to its founding mission to integrate computing into every discipline, CIS blurs the boundaries of the traditional college. It is a place of radical collaboration where computer science thrives side-by-side with emerging fields such as computational social science and human-centered design. It is also a place that has among its core values to embrace diversity of all forms. With its founding mission to "found an institution where any person can find instruction in any subject," Cornell has always been at the forefront of welcoming students of all genders, backgrounds and ethnicities.
DIVERSITY.CORNELL.EDU
Cornell University just launched a new website focusing on Cornell's commitment to diversity.
CIS STUDENTS RECOGNIZED BY GOOGLE
In honor of Black History Month, Google hosts its annual Pay It Forward Challenge as a way to recognize individuals who are making a positive impact in their communities. Two CIS students were selected to be highlighted.
BIAS FORM
If you feel like you've been a victim of bias you may want to report it via this bias incident form.
WOMEN IN COMPUTING AT CORNELL (WICC)
Women in Computing at Cornell (WICC) is a student chapter of the Association for Computing Machinery for Women (ACM-W). Its goal is to bring together and support women in computing at Cornell through networking, mentorship and outreach.
Women in Cornell Computing Video: Tech Diversity
UNDER-REPRESENTED MINORITIES IN COMPUTING
URMC is a student group at Cornell with the goal is to bring together and support underrepresented minority students in computing at Cornell through networking and mentorship.
CORNELL LGBTQ+ in COMPUTING AND INFORMATION SCIENCE
A community group for LGBTQ+ students, faculty, researchers, and staff of Cornell University's Computing and Information Science fields. Visit their Facebook page.
Founded in 1994 to be the central hub of LGBTQ life at Cornell.
oSTEM serves approximately 150 LGBTQIA+ graduate students in various fields of study.
Join Cornell CIS Slack and check out the #lgbtq channel!
ACM RICHARD TAPIA CELEBRATION OF DIVERSITY IN COMPUTING
Each year CIS sends around 30 minority students all-expenses-paid to Tapia, which celebrates diversity in computing.
Here's what the students had to say about participating:
GRACE HOPPER CELEBRATION
GHC is the world's largest technical conference for women in computing. Each year CIS and WICC are pleased to send graduate and undergraduate student women all-expenses-paid to the conference and also host an undergraduate/alumni reception at the event.
The SoNIC Workshop
Developed by Computer Science Professor Hakim Weatherspoon, this summer workshop invites undergraduate minority students to Cornell to study advanced computer networking and get a glimpse of what an academic career in computer science or engineering might be like. There is no cost to the students.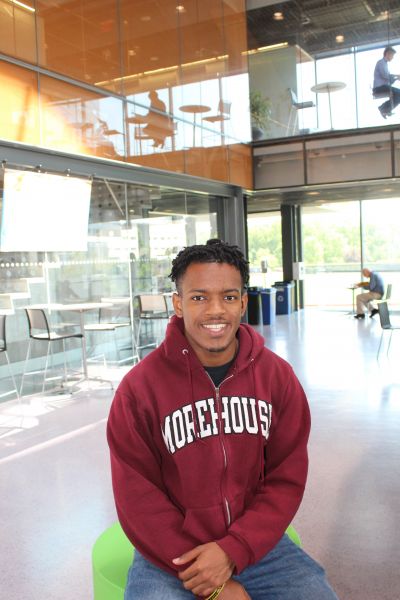 One of our 2018 SoNIC participants is now a PhD student here at CIS. Recent Morehouse grad Darien Nwankwo says, "Sometimes people don't know you can go to graduate school completely subsidized -- especially in computer science. The SoNIC program helps under-represented minorities understand how you can study STEM at a graduate level, and Cornell has done a great job of giving us a diverse experience through SoNIC."
Social Impact Summer School
CIS has launched a new summer school for rising college seniors and graduate students focused on science and technology, technology design and the arts. Travel, food and lodging will be covered and minority students are especially encouraged to apply.