Sponsors' Awards
Each sponsor will give one award based on broad criteria including novelty, execution, quality of engineering, performance, difficulty, social benefits, presentation, and usefulness. Each sponsor award will include a commemorative trophy and a $750 cash prize.
This year's sponsor award recipients are:
Air Liquide: Health Tracking App for IHH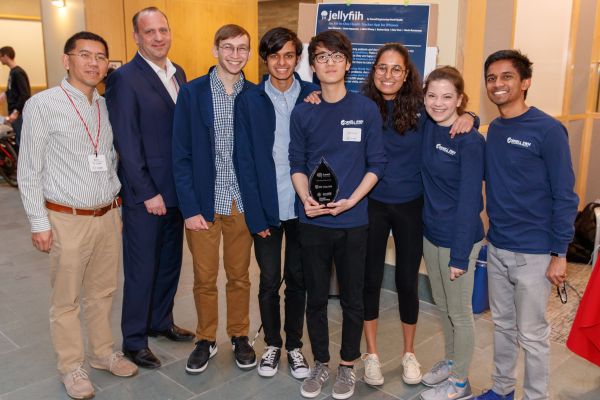 EY: Ithaca Transit App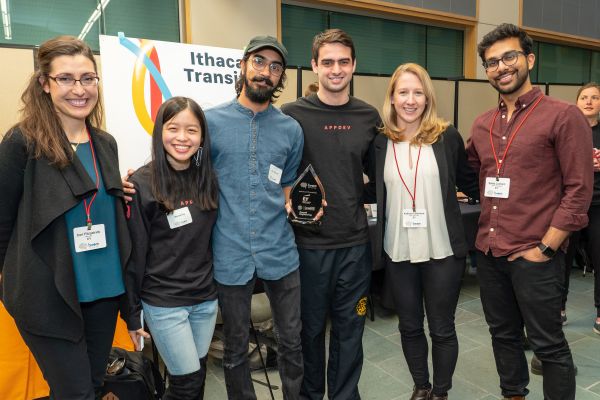 Capital One: QUACC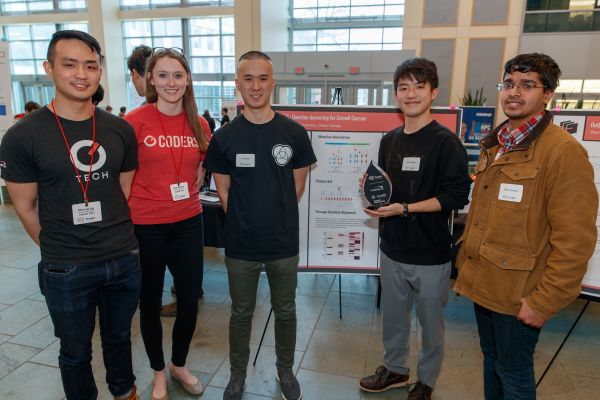 Amazon: Ithaca Transit App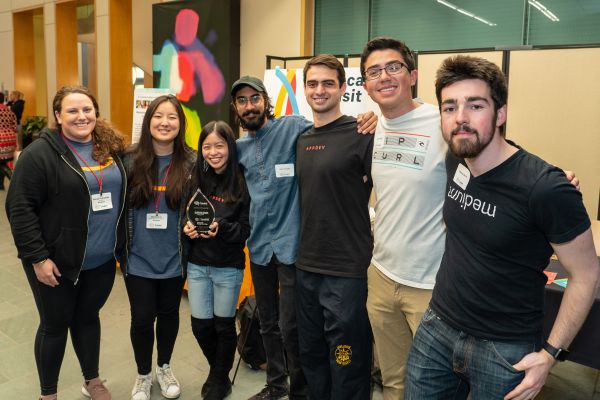 Schlumberger: RoboMixer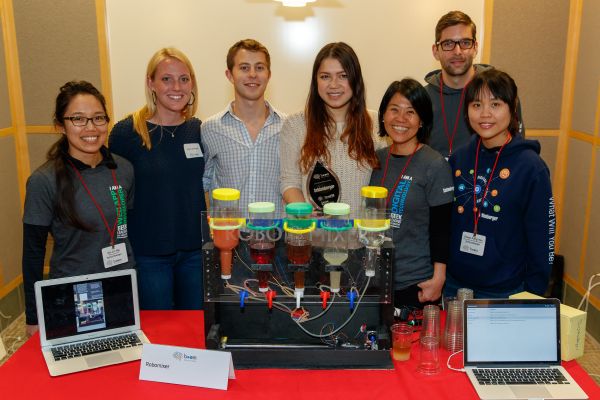 Disney: Spyder Bot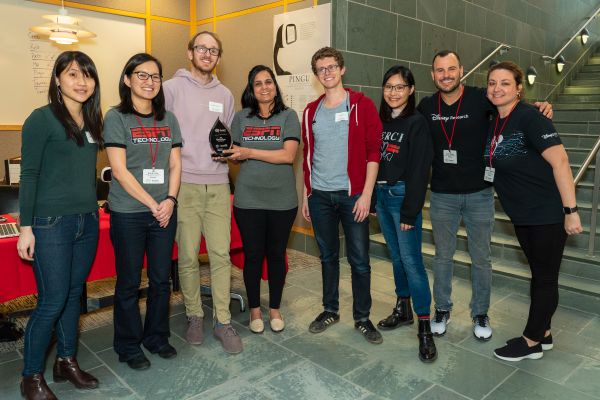 a16z: Uplift

JP Morgan: Cicero DB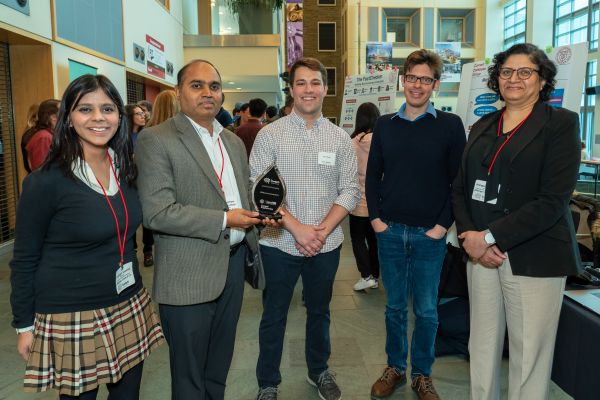 Bank of America: Campus Tour App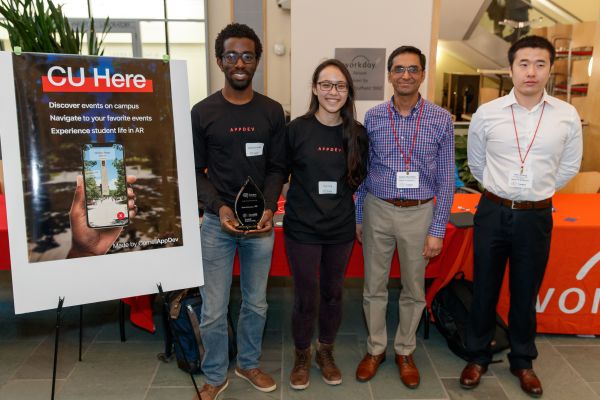 Workday: Banana Maven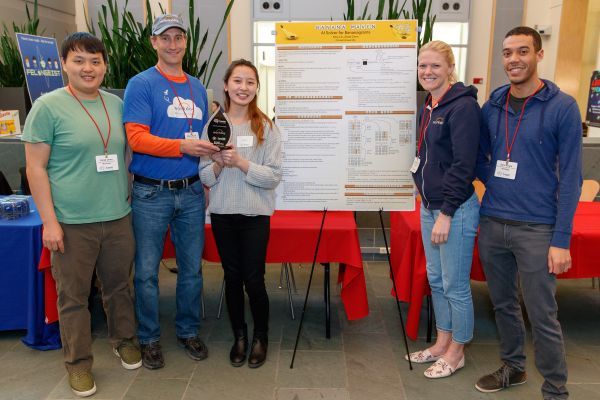 Goldman Sachs: In Domain

Faculty Choice Award
The Faculty Choice Award is judged by CIS faculty and focuses on the computing aspect of a project. Criteria may include novelty, elegance, simplicity, and appropriateness of algorithms and overall software engineering. The winning project will receive $750. The winner of the Faculty Choice Award was: Brella - Personal Weather.
Statistics Award
The Statistics Award is given to the most intriguing statistics project as judged by a panel of statistics faculty members. The winning project will receive $750. This year's award winning team was: Wikisite.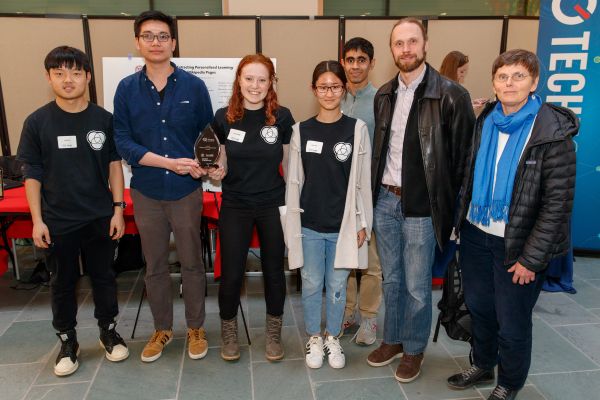 Legacy Teams Award
The Legacy Teams Award is a separate category this year, compromised solely of Cornell Engineering Project Teams submissions. It is judged by select faculty and students. The selected team will receive $750. This year's award recipient was: Autonomous Bicycle.