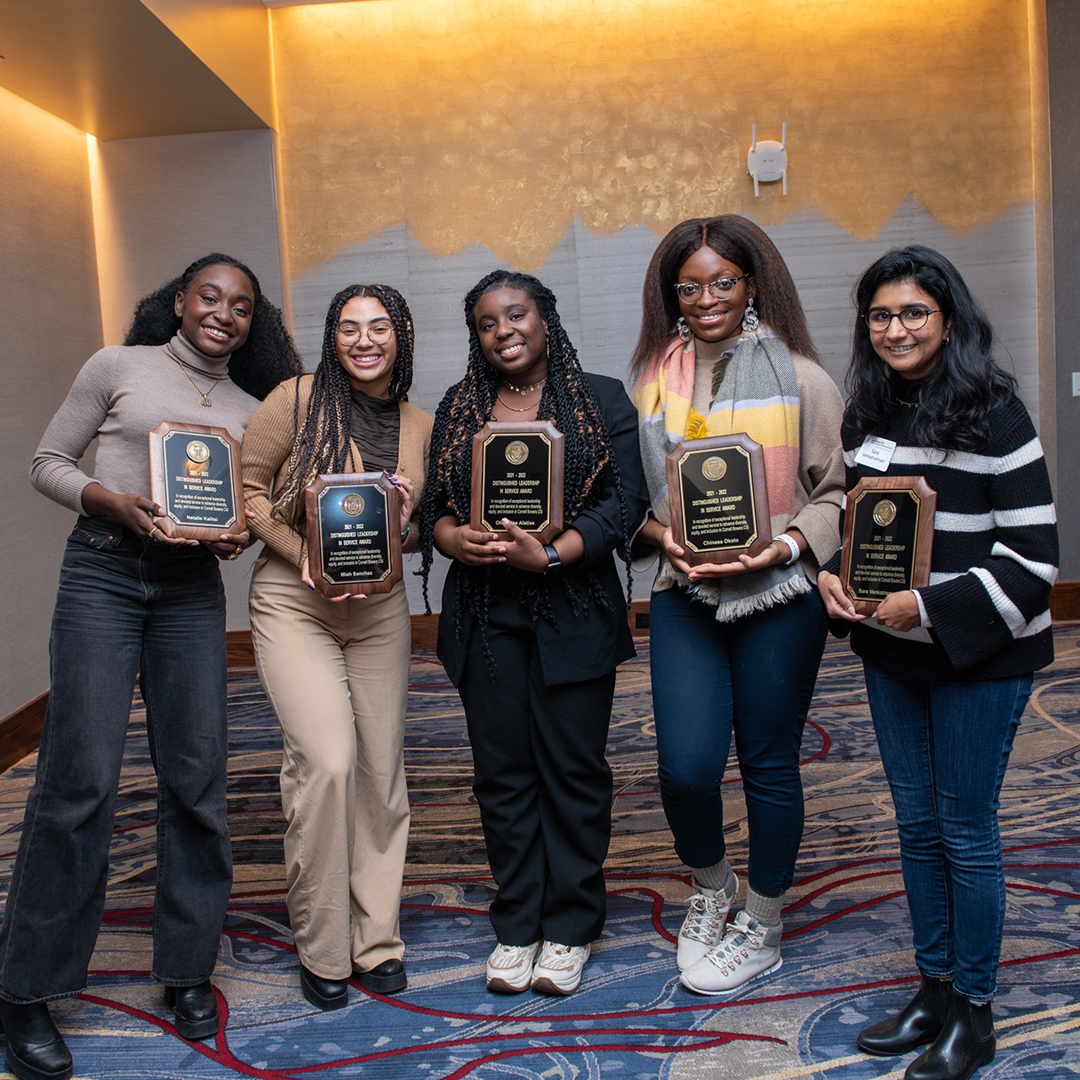 The awards recognize graduate and undergraduate students who've committed to creating a more inclusive culture within Cornell Bowers CIS and broadly in the fields of computing and information science. 
2023
Graduate Students
Gloire Rubambiza
Maya Mundell
​Undergraduate Students
Bahar Tehranipoor '23
Jessie Wong '23
Simone Green '24
Faculty of the Year Awards
Compassionate Leader Awards
Heysil Baez '23 (WICC)
Arianna Curillo '23 (URMC)
Arya Song '24 (ACSU)
Daisy Tseng '24 (ISSA)
Most Impactful Student Awards
Tise Alatise '23 (WICC)
Judith Jatto '25 (URMC)
Mohammed Islam '23 (ACSU)
Community Advocate Awards
Neha Malepati '24 (WICC)
Emily Romero '23 (URMC)
2022
Graduate students
Chinasa Okolo
Sara Venkatraman
Undergraduate students
Oluwatise Alatise '23
Natalie Kalitsi '22
Miah Sanchez '22
Ziqing Wang '22
Read more about the Diversity, Equity, Inclusion, and Belonging (DEIB) awards 2022, and 2023.
The DEIB awards ceremony received generous support from the Cornell Bowers CIS' Office of DEI, ACSU, URMC, WICC, and the Hopper Dean Foundation.